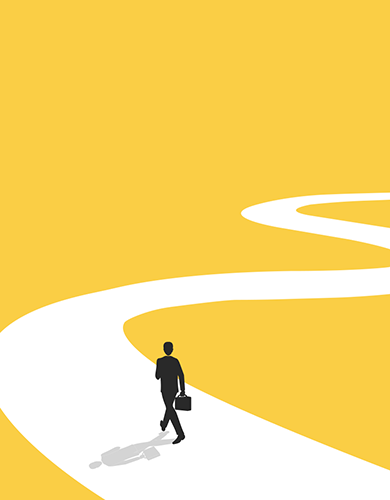 Solving complex disputes
through arbitration and mediation
International business is inherently complex. When a dispute arises, the additional risk and uncertainty can be intolerable. Conway Arbitration helps set your mind at ease and restore your company's ability to move forward without having to resort to the courts.
A deep understanding of civil law and common law 
In 40 years practicing law, 35 of them as an international litigator, Shawn Conway has become one of the profession's most prominent figures in dispute resolution. As founding partner of Conway & Partners (where he remains of counsel) Mr. Conway mastered the arbitration process from the inside, winning precedent-setting awards for clients that helped to write the rules of the road in global commerce. He also helped to found and lead multiple associations and institutes promoting arbitration and mediation.
Conway Arbitration represents the next level of leadership in the field of dispute resolution.
Unique international experience
The venue where a dispute is heard can become as contentious as the dispute itself. As a licensed practitioner of both civil and common law who has been admitted to the bar in both the Netherlands and the United States, Shawn Conway ensures that all parties get a fair and knowledgeable hearing irrespective of their home jurisdictions. The firm's location in Rotterdam puts it close to many of the institutions that regulate international commerce and justice.
When selecting an arbitrator, there is one chance to get it right. That's because an arbitration award, unlike a judicial ruling, cannot be appealed. Thanks to deep industry experience and legal credentials in multiple jurisdictions, Conway Arbitration is the right choice for complex cases in the petrochemicals, construction and engineering industries as well as manufacturing and trade. The firm also offers mediation and other forms of alternative dispute resolution that involve guiding parties toward a mutually acceptable resolution.
The important quality all these approaches have in common is avoiding the cost, disruption and publicity of a trial.
Through his decades of legal practice, Shawn Conway offers special expertise in commercial contracts, intellectual property, corporate law, licensing and joint ventures. This is why Conway Arbitration is particularly well placed to handle cases involving petrochemicals, construction and engineering, and manufacturing and trade – industries characterized by collaboration but also by complexity and thus potential conflict. Clients of Conway Arbitration will benefit from this breadth of experience and depth of inquisitiveness.